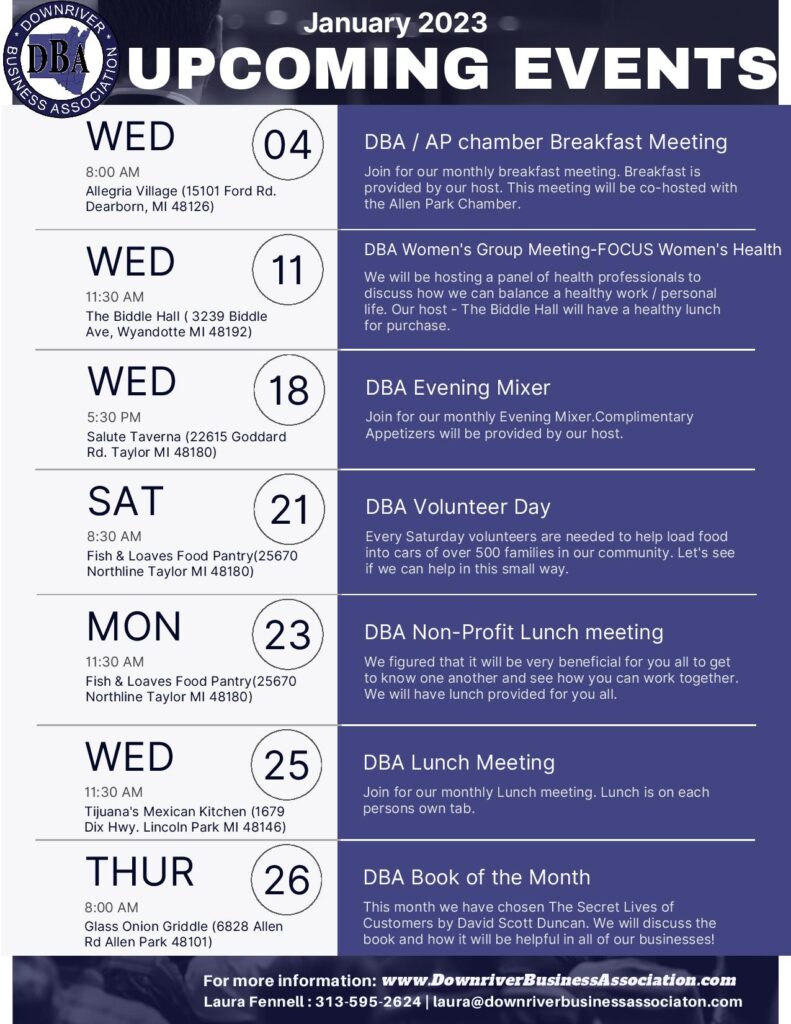 The Downriver Business Association. known as DBA was created in November 2005 with the sole purpose to help local businesses interact and support one another….  People do business with those that they know, like and trust! We started with a handful of business owners that believed in our concept and grew from there, mostly on their recommendations to other local companies to join us. We gain new members weekly and grow based on the recommendations from our members.
Becoming a DBA Member will not only improve your business but will also give you an opportunity to be part of an amazing community within the organization. It has always been our priority to help the businesses in Southeast Michigan succeed. Our Members take advantage of the many monthly networking events, community / business expos, online advertising and much more to improve their business.
DBA also reaches out to the general community in an effort to continue supporting local businesses. We offer a sense of community and camaraderie – our Members are not only fellow business owners but your neighbors! They go out of their way to support and take care of each other. Supporting local businesses has been the foundation of DBA from the start and our membership base really does take that seriously.  Supporting our local business community and spending our money with them will help to create more jobs within the community. SHOP LOCAL!!